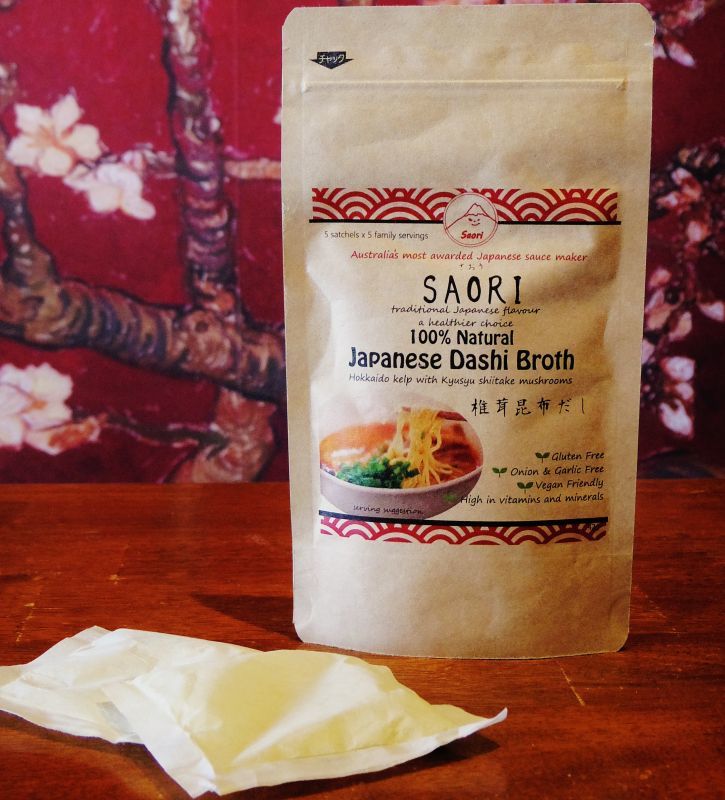 Stomachache flus have been going around Melbourne so this is a fantastic medicinal recipe to help you get better.  When you don't want to eat, you don't have to but if you are getting hungry and feel like eating something this is one of the best dishes to make you feel better (and it is incredibly tasty!) My Dashi Stock combined with ginger gives a natural vitamin and mineral shot which will have your stomach saying "Oooh…thank you, I really needed that".
" Ginger chicken balls in Japanese clear broth"
Ingredients
200g chicken
1-2tbsp grated ginger
1 tbsp corn flour
pinch of salt
pepper
1 carrot – sliced
1 satchel  SAORI 100% Natural Dashi Stock
1 litre cold water
2-3 tbsp SAORI Seaweed & Soya Japanese Sauce
salt to taste
You can also add any kind of vegetables (spinach, wombock, spring onions etc), tofu and mushrooms as well.
Recipe
1: to make chicken balls, blend chicken and corn flour in a food processor
2: add ginger, salt & pepper and knead the mixture. Roll into 2cm balls
3: put SAORI Dashi Stock in cold water and then add carrot (and other vegetables) and chicken balls
4: bring to simmer and cook for 10 minutes then flavour with SAORI Seaweed & Soya Japanese Sauce
5: add salt to taste
Related Items
SAORI 100% Natural Japanese Dashi Broth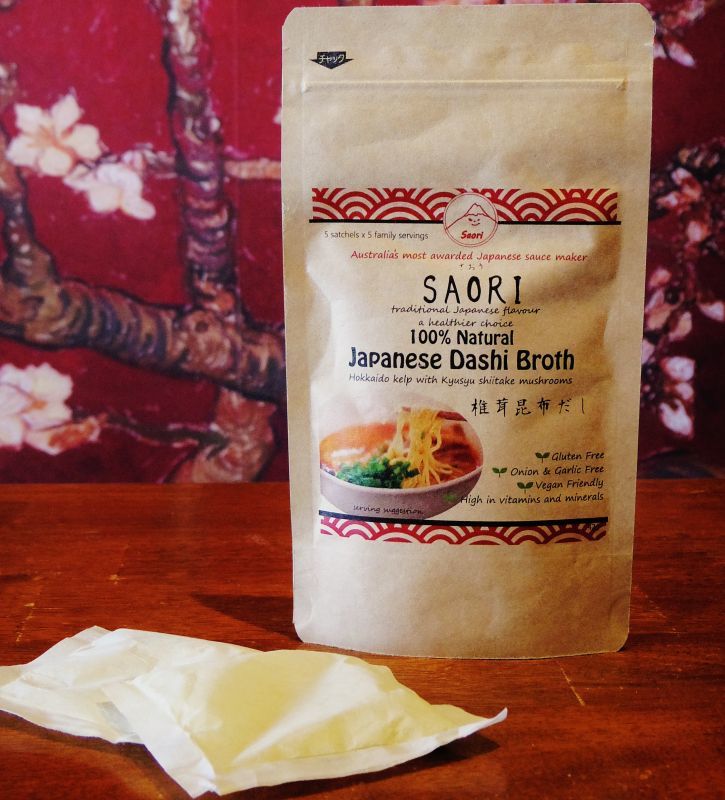 SAORI Seaweed & Soya Japanese Sauce
Gluten free option – Gluten Free Seaweed & Soya Japanese Sauce
3 more fantastic recipes for your stomach…
Japanese rice porridge (zosui) Recipe ↓
Vetnamese Pho noodles recipe with all natural ingredients
Thank you for reading my blog!
SAORI Premium Japanese Sauce – based in Melbourne, Australia (family owned micro business)
You can check delicious Japanese recipes from here ↓↓